CUPCAKE POLISH GLITTER NAILS
Posted on Wednesday, April 10, 2019 By Vintage Chic Diva Admin Leave a comment
Hi Diva's.
As you may know by now, I love nail polish and I love to find unique colors to use on my nails. I love pink and glitter and I'm always on the look out for a polish that has glitter and also color in it as well. So when I found the Cupcake Polish brand and all of their fabulous colors, I knew I had to get some. They have so many fabulous colors that are glitter filled and also holographic. I have to admit it took me some time to decide on what colors to get first as there are so many to choose from.
I decided to choose a color called Wish first which is unlike any color I've ever seen. It's a light baby pink color with lots of glitter and also holographic, and the sparkle is so fabulous! In different lighting the glitter sparkles so much. The company also makes them in small batches so your polish is always fresh when you receive it.
I'm sharing 2 photos below with different lighting for you to see how beautiful this polish is. I have some other colors that I will be sharing to. I have to say I am in love with this brand and can't wait to try lots of other colors from them.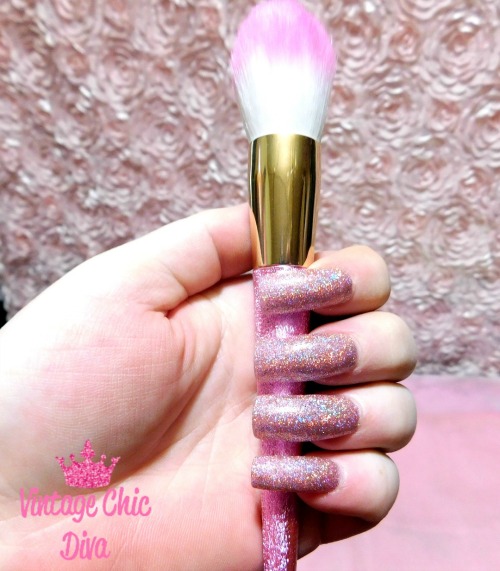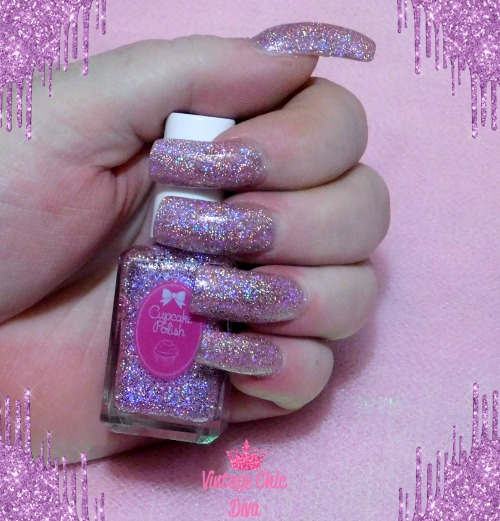 I hope you enjoyed this and I will be sharing more fabulous nail colors with you. You can get this nail polish with the link below
Wish - baby pink glitter holographic nail polish by Cupcake Polish
Till Next Time,
Have A Divalicious Day!